The main content of this page begins here.
Unloading and installation of press equipment at plants
STS completed the unloading and installation of press equipment to automotive manufacturing plants in Thailand. STS created the stages required for transporting heavy press equipment, lowered the equipment from the flat container onto a TIR roller using a crane, and transported and unloaded the equipment to the plants.
Installation work involved adjusting the installation position on a millimeter scale based on drawings, ensuring the equipment was made level and securing them with anchor bolts. Installation also involved assembling fences to section off equipment lines within the plant.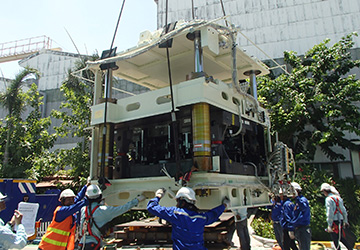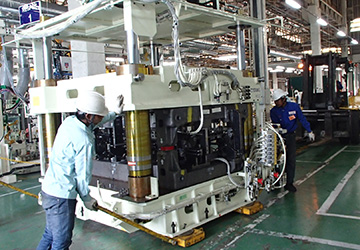 Unloading and installation of vacuum furnaces at plants
STS organized unloading and installation of ULVAC, Inc. vacuum furnaces (weighing 18 t) to plants in Thailand. To ensure safety during each and every step, STS created CAD drawings showing the position of cranes and protective material, as well as illustrations of hoisting work from the results of strength calculations. This helped to identify problem areas at the worksite and create precise work plans. Personnel and heavy machinery were arranged in advance, and de-vanning, opening, unloading and installation onsite at the plant in Thailand completed perfectly in accordance to work plans.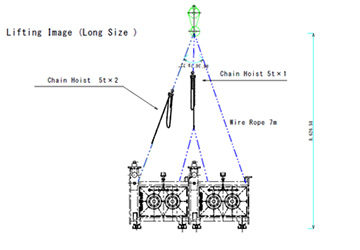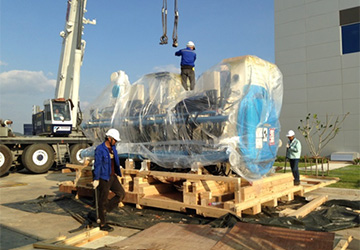 Corporate Profile Pamphlet