The main content of this page begins here.
Comprehensive international transportation of sputtering equipment
Heavy, precision sputtering equipment (weighing around 5 t) were exported from Korea to Japan and unloaded onsite to plants. STS coordinated with forwarders for ocean transportation and arranged pickup of equipment through to export packaging, customs procedures, vanning, drayage, and ocean transportation in Korea. In Japan, STS first stored and opened the deliveries at its logistics centers, and then transported them to the delivery sites based on conditions such as the destination's delivery route, to ensure that unloading work proceeded smoothly. The whole process was quick and took only 20 days to match the customer's schedule starting from discussions that included coordinating with the importer, through to installation at sites in Japan.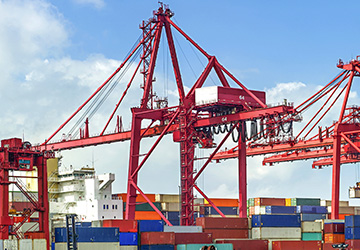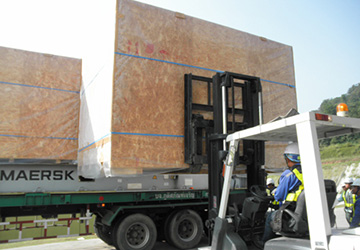 Corporate Profile Pamphlet