The main content of this page begins here.
Comprehensive international transportation of plant line equipment
To establish new plants after devastating floods ravaged Thailand in the fall of 2011, 1,447 units of production equipment were transported from Japan to Thailand. STS arranged export packaging, vanning and transportation to the container yard in Japan, as well as ocean transportation, de-vanning, unloading and installation in Thailand as part of a comprehensive international transportation plan.
During the operational planning stage, de-vanning plans were made based on the construction plans and layout of the new plant, and unloading plans were created using CAD drawings. Operations were conducted with safety in mind, including attaching handling instructions in Thai of equipment with unbalanced weight, which contributed to establishing new plants while keeping to tight delivery schedules.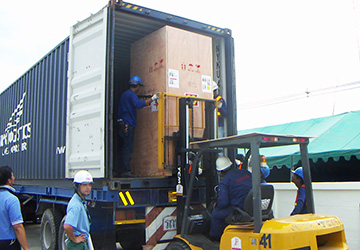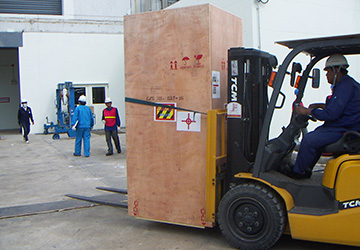 International transportation of "tearoom" exhibit
A project was initiated to recreate a traditional Japanese "tearoom" for a tea exhibition being held in Hong Kong. STS was involved in dismantling a sample tearoom being exhibited in Japan by the Ministry of Agriculture, Forestry and Fisheries, packaging parts for export, and reassembling a Japanese tearoom booth at the exhibition.
STS selected barrier packing and sealed wooden boxes as the packing specifications, based on the transportation route and conditions between Japan and Hong Kong. Japanese umbrellas and other exhibits are delicate and required extra care, however the exhibition was a success and received high acclaim from the Minister of Agriculture, Forestry and Fisheries who attended the event.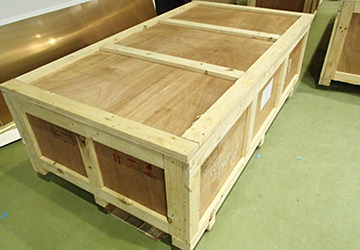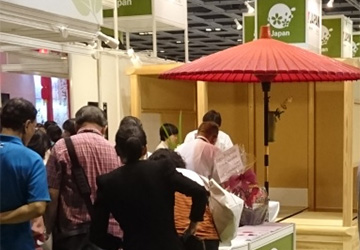 Corporate Profile Pamphlet