The main content of this page begins here.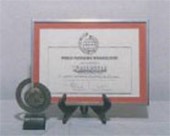 International awards (WorldStar Award)
STS provides a comprehensive packaging service, which begins with discussions on the requirements for industrial packing by some of the approximately 100 first-class industrial packaging technicians around the country, who have won the WorldStar Award three times in the past. They select environmentally friendly packaging materials, come up with secure, low-cost designs that are supplied in a short turnaround time. Combining packaging and transportation ensures a smooth, low-cost transportation and delivery service.
Service lineup
Packaging Design
Packaging materials are examined based on the specifications of the packaged goods and initial conditions for packaging design, followed by designing (CAD) and making prototypes of the packaging, and conducting drop tests and other assessments. In addition to new packaging designs, expert packaging technicians are available to address any concerns related to packaging designs, including improvements made to packaging of existing products, reducing packaging costs, or packaging for large or heavy goods.
These technicians closely monitor market trends related to other materials such as tapes and air bubble cushioning material, and purchase in bulk to ensure lower costs and availability in large batches. New materials and technologies are always being studied to develop more environmentally friendly packing materials.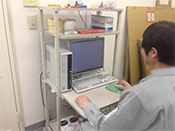 Create CAD drawings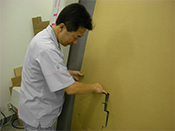 Make samples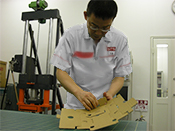 Assembly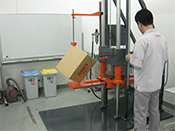 Drop test
Wooden crate packing
STS applies it experience and technology developed in the industrial packing field for the selection of packing specifications to suit various product characteristics and logistics conditions, to supply the optimum type of packing. This allows packing of precision equipment or heavy goods that (such as semiconductor equipment and medical devices) that can be carried with large cranes or forklifts.
STS covers the appropriate packing designs, strength calculations and container vanning plans to suit each product.
An on-site packing service is available if products are shipped directly from customer plants or sites.
Available packing types
Sealed wooden boxes


The most widely used type of packing available for products such as machining tools, industrial machinery and other mechanical equipment. The sealed structure ensures waterproof and theft-proof transportation. Plywood is currently used for the outer panels, which makes the boxes suitable for large, heavy products.

Wooden crate


Similar to sealed wooden boxes, this type of packing is widely used for products such as machining tools, industrial machinery and other mechanical equipment.
This type is used if the contents do not need to be waterproof. Suitable for large, heavy products.

Steel packing


A type of packing that is replacing wooden boxes in recent years. With restrictions increasing on wooden packing from China and other countries, this type of packing is increasing in popularity as steel does not require quarantine treatment. The use of steel also helps to reduce the volume of packing, in what is a considered an innovative packing method that can reduce the overall logistics costs.

Bundled packing


Construction materials such as steel and tubes are long and sturdy, and resilient to damage. These products are bundled in this type of packing as they are difficult to transport and handle on their own.

Pallet packing (stretch wrapping)


Used for group packing of objects such as cardboard boxes and small packets.
Stretch film or shrink wrapping is used to secure the cargo and provide a level of waterproofing.

Skid packing


With ocean transport the main form of transportation for containers today, there are cases where boxes do not necessarily need to be packed. Skid packing is a typical example of this type of packing.
The product shape, characteristics and the way the product is received on site needs to be examined carefully.

Reinforced cardboard


Reinforced cardboard can be used for packing weights from 150 kg up to 1 ton, and can even withstand up to 2 tons if combined with wooden materials.
These are mainly used for medium to large size heavy objects for export, and in Japan are used as storage rooms or storage cases for furniture.
Efforts for technical improvements
Patents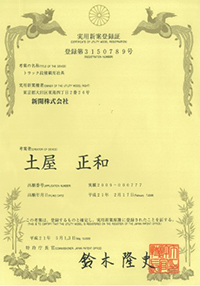 STS is acquiring various qualifications related to packing as part of efforts to improve packing technology, and has developed numerous intellectual property that contribute to the development of the logistics industry.
Packing technology research
From 1983, STS sends trainees to the "Packaging Basics" seminar held every year by a technical school in Michigan, U.S.A., where they are active in exchange views on the latest packing and logistics trends, including discussing the role of packing in marketing, packing materials, supply chain management courses and CAD packing design skills. Professors and students from the school are invited to witness packing work conducted at STS as part of international exchange initiatives covering the history, changes and design techniques of packing in Japan.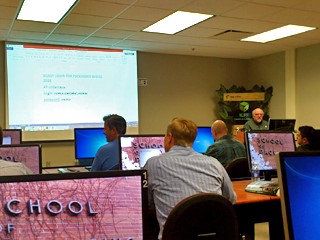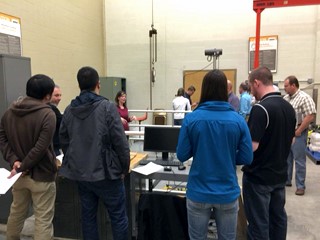 Request documentation, inquiries
Online inquiries
(office hours: 9:00 to 17:00 weekdays)
Corporate Profile Pamphlet