The main content of this page begins here.
STS was established more than a century ago, and has been involved with the logistics of various types of precision equipment, ranging from calculating machinery and switching equipment in the past, to computers, communication devices, medical equipment and manufacturing equipment in more recent years.
The strengths of STS come in the form of its "high-quality logistics service" that maximizes the potential of "know-how" developed over many years and the "logistics network" that extends throughout Japan and overseas.
100 years of experience and technology
Operating on the core functions of logistics - transportation, cargo handling, packing and warehousing - STS has grown to cover a wide range of businesses in the field of logistics, including loading and unloading in unique locations, deliveries of maintenance parts, kitting, telecommunications work, packing design, contracted manufacturing, and waste collection. The result of so many years of dedication culminated in receiving the WorldStar Award, a packing industry contest on a global scale. STS has also acquired approximately 10 licenses for patents and utility models, mainly in the areas of transportation, cargo handling and packing.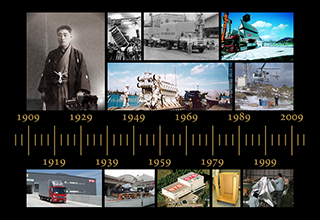 Network linking approximately 80 locations in Japan and overseas
STS uses its transportation and information networks to their full potential to provide a complete logistics service.
Business activities overseas began with transportation and cargo handling work in the 1980s, mainly in regions spanning the Middle East and Africa. STS established its overseas affiliated companies, "Shinkai Transport (Thailand)" in 2012 and "Shinkai Transport (Vietnam)" in 2018, and is currently focusing on logistics services throughout the ASEAN region.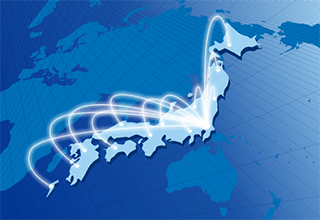 High-quality logistics service combining know-how and networks
Locations at the forefront of logistics are operated by professionals in the logistics business with the most appropriate technology and experience available. STS harnesses these technical capabilities and network resources to deliver a high-quality logistics service that meets the requirements of customers and demands of today.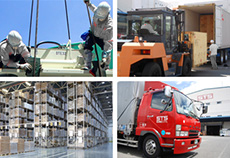 About STS
STS (Shinkai Transport Systems) is a phrase that refers to the "transportation of cargo" as one single flowing entity, and was coined by Kazuhiko Kawamori (former chairperson) when he announced the concept behind the Shinkai Group in 1969.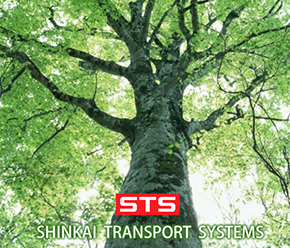 If the Shinkai Group is likened to a single tree, STS is a concept that everyone can relate to, and can be thought of as the roots of that tree. Logistics services continue to take on different forms to meet the requirements of customers and demands of today, creating new branches, and new leaves.
The new company name "Shinkai Transport Systems" was born when group companies merged to form a single company in 2010.
The STS tree will never stop growing to respond to the requirements of customers.